DATE :
June 20th, 2012 @ 3:00-5:00PM
ABSTRACT:
Television 3.0 technologies, like Wireless High Definition Video, are promising "smarter" ways to transform our entertainment experiences. What existing and developing technologies will instantly stream a movie from our iPads or Androids to a flatscreen without the wires?
Join Ram Ofir, CEO of AMIMON, to discuss the trends and challenges of this rapidly progressing area. Guests will get an insider's peek at a live-demo of one of the latest innovations ushering in Television 3.0.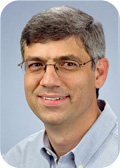 Ram Ofir is the President and CEO of AMIMON, a fabless semiconductor company focused on solutions for Wireless HD Video links. Ram is an accomplished business leader with over 20 years of experience in consumer electronic semiconductor. Prior to joining Amimon Ram served as a Sr. Vice President and the General Manager of the Home Entertainment group at Zoran Corporation, with focused business in Digital Television, Blu-ray and Set-Top-Box. Prior to joining Zoran, he held engineering positions at National Semiconductor. Ram holds a B.S. in Electrical Engineering from Technion, the Israel Institute of Technology.