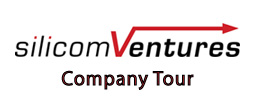 Silicom Ventures cordially invites you to join an exclusive, private tour examining
San Francisco International Airport from a security screening angle.
Everything you wanted to know about SFO checkpoints and were too afraid to ask!
When: Thursday, June 16, 2011, 2pm
Where: SFO Terminal 2, Information Booth for check-in

View Larger Map

Who: Silicom Ventures members only. Space is limited to 20.
Please RSVP to [email protected] by June 13. First come first served.
Program:
2:00pm: Meet in Terminal 2, Information Booth for check-in
2:10pm: Tour of Checked Baggage Screening System with guides Amir Neeman & Yotam Margalit
Baggage Handling System and Integrated Explosive Detection Systems
On-Screen Resolution Room (OSR Room)
Checked Baggage Alarm Resolution Area (CBRA)
3:10pm: End of Tour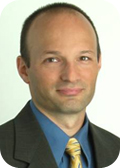 Yotam Margalit Director of Strategic Initiatives, Morpho Detection Inc.
Yotam Margalit is the director of Strategic Initiatives for Morpho Detection Inc., formerly GE Security's Homeland Protection business. In recent years he held strategic and marketing positions focusing primarily on the CTX family of X-ray based explosives detection systems. Prior to this, Yotam worked for the Israeli Ministry of Defense (ISA) where he held roles with responsibilities in evaluation, testing, and certification of explosive detection systems for the Israeli government. Before joining the ISA Yotam was an explosive ordinance disposal team leader in the Israeli Defense Forces.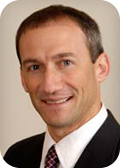 Amir Neeman Director of Security Planning, LeighFisher Management Consultants
Mr. Neeman has been involved in aviation security, homeland protection, and specifically security technologies, currently working as Director of the security planning practice at Jacobs Consultancy. Assisting the TSA with a nationwide strategic planning regarding the deployment of screening equipment, part of this project involves development of economic models and simulation modeling to support strategic planning as well as the TSA Planning Guidelines and Design Standards. Prior to joining LeighFisher (2001-2005), Amir was with InVision Technologies, Inc., as a senior product manager. During 1994-2001, Amir held various positions within the Israeli Security Agency (ISA). Amir holds an MBA (major in technology management) from the Technion Institute of Technology, Israel.