Established in 2000, QB3 is an Institute for Science and Innovation established to accelerate discovery and innovation. QB3 has grown to over 220 research labs, with 40 members of the National Academies and two Nobel laureates and has helped launch 65 companies that have raised over $230M in capital.


When: Friday, March 9, 2012, 11am-1pm

Where: UCSF, Mission Bay Campus, 1700 Fourth Street, SF, CA 94158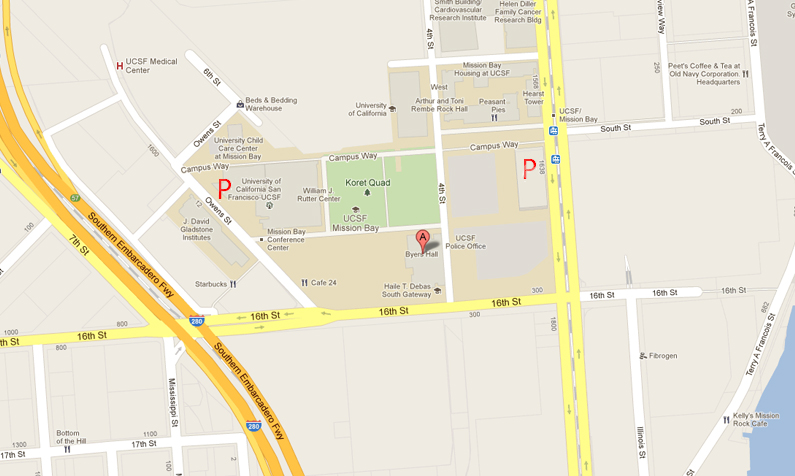 View Larger Map

Who: Silicom Ventures members only. Space is limited to 20.
Please RSVP to [email protected] by March 2. First come, first served.
Program:
11:00am: Meet Mission Bay Campus, Byers Hall, 2nd Floor, Room 211 (see Campus Map)
11:15am: Presentation by Douglas Crawford
11:35am: Visit QB3 companies
1:00pm: End of Tour

Parking: There are two public parking lots (map above)
1) 1650 3rd Street (Third Street Garage, UCSF Mission Bay, San Francisco, CA 94158)
2) 1625 Owen Street (Community Center Garage, UCSF Mission Bay, San Francisco, CA 94158)
Douglas Crawford PhD, Associate Director, QB3
Douglas Crawford's goal is to help stimulate economic growth in California by promoting cross-discipline academic research and accelerating the transfer of the resulting innovations to the market. Crawford created and manages the first incubator within the University of California, the QB3 Garage@UCSF, which has now expanded to include the QB3 Garage@Berkeley, the QB3 Mission Bay Innovation Center, and the QB3 East Bay Innovation Center. Together these incubators are currently home to 42 companies. Crawford is also a founder and managing director of Mission Bay Capital, an $11.3M seed-stage venture fund that seeks to make pivotal early-stage investments in bioscience companies emerging from UC. He is a board member of Redwood Biosciences (observer), Delpor, and the BayBio Institute. Crawford received his PhD in biochemistry from UCSF.