Entrepreneur Boot Camp
Build your Business in a Slow Growth Economy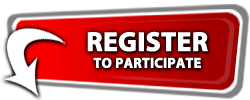 October 28th
Time
Title
Description
8:30
Registration, Light breakfast, Networking

8:45

Participants Introduction

Each boot camp participant will make a brief introduction.

9:00
Critical Mistakes Made in Business Plans

Interactive Session, Bill Joos


Your business plan is critical in so many ways. It can be the ticket to raising VC funding and obtaining interest from potential clients and partners. Learn from start-up guru Bill Joos what NOT to do so you can develop a hard-hitting and compelling business case for your company.

10:00
The Power Presenter:
How to Capture Your Audience Immediately

Interactive Session, Jerry Weissman

Because no one gets a second chance to make a first impression, Jerry offers techniques help any presenter capture any audience immediately with a 90 second Opening Gambit sequence. In this one hour session, Jerry will introduce seven options for Opening Gambits and then coach four participants in real time to develop and deliver their own opening Gambits.

11:00
Customer Development for Startups

This talk is for a "startup" new venture, or an existing company entering a new market. Both must solve a common set of issues: Where is our market? Who are our customers? How do we build the right team? How do we scale sales? These issues are at the heart of the "Customer Development" process.

12:00
Lunch & Networking

12:50
Building a great High tech or Green Startup Team Max Shapiro


in Tough Economic Times

1:00

Fundraising:
How Much, Valuation, and Future Rounds

Interactive Session with Maria Walker

With over 20 years of experience, Maria Walker, senior director in the Western Area Venture Capital practice in KPMG, will explain and give examples on how to determine the amount of money to raise, pre-money and post-money valuation, dilutive effects of subsequent rounds of financing, as well how to analyze the return to VC's and founders in various exit scenarios. 

2:00

Design for Exit

With the public markets closed, M&A is the definition of success for many startups. Others may drive to cash-flow positive and even consider dividends. How should you think about strategy and business plan questions in this context?

3:00

Patent Pending

Interactive Session with Joseph Bach

Many start-ups presenting to investors state that they have either issued patents, or pending patent applications. Some even highlight the fact that they have provisional patent applications pending. What does it mean? What is the value of these patents and applications? Is it a barrier to entry? Mr. Bach will discuss these issues and will be available to answer other questions relating to intellectual property protection and litigation.

4:00
Closing
SPEAKER BIOGRAPHIES

Jerry Weissman | Founder, Author | Power Presentations, Ltd.
, Presentation coach Jerry Weissman has spent twenty years teaching CEOs and other executives how to deliver successful, profitable IPO road shows, private financing pitches, and product launches. His clients credit Jerry's coaching with helping their companies raise more capital, close more deals, earn higher stock prices and higher IPO valuations. Mr. Weissman founded Power Presentations, Ltd. in 1988. One of his earliest efforts was the Cisco Systems IPO roadshow. Following its successful launch, Don Valentine, of Sequoia Capital, and then chairman of Cisco's Board of Directors, attributed "at least two to three dollars" of the offering price to Mr. Weissman's coaching. That endorsement led to nearly 500 other IPO roadshow presentations that have raised hundreds of billions of dollars in the stock market. Mr. Weissman's focus widened from coaching IPOs to include public and privately held companies. His techniques have helped another 500 firms develop and deliver their mission-critical business presentations.

Bill Joos | Principal | Go To Market Consulting
, Bill Joos is the principal of "Go To Market Consulting", based in Palo Alto, California. He works with early stage startups, venture capital firms and their portfolio clients. He spent over 6 years as the VP of Entrepreneur Development at Garage Technology Ventures, an early stage venture capital firm that he co-founded along with Guy Kawasaki. His reputation at Garage was that he provided their clients with effective, hands-on, action-oriented strategic and tactical mentoring and coaching. Bill has worked with literally hundreds of early-to-mid stage high technology startups and helped them polish and clarify their messages and refine their fund-raising and customer presentations; but his contributions to them extended well beyond being a "Pitch Doctor". He has mentored and coached them in go to market strategies, revenue and pricing optimization, business alliances, business development, partnerships, and marketing. Over 15,000 entrepreneurs worldwide have attended conferences where Bill has been a featured keynote speaker on various entrepreneurial topics. He has also held sales and marketing positions with a variety of companies, including IBM and as a VP at the software division of Apple Computer.

Steve Blank | Lecturer, Technology Venture Formation | UC Berkeley
, Mr. Blank is a retired serial entrepreneur with over 28 years of experience in high technology companies and general management as a founder and executive. He has been a founder or participant in eight Silicon Valley startups since 1978. His last company, E.piphany, started in his living room in 1996. His other startups include two semiconductor companies (Zilog and MIPS Computers), a workstation company (Convergent Technologies), a supercomputer firm (Ardent), a computer peripheral supplier (SuperMac), a military intelligence systems supplier (ESL) and a video game company (Rocket Science Games). Total score, two large craters (Rocket Science and Ardent), one dot.com bubble home run (E.piphany) and several base hits. Concurrently, Mr. Blank teaches at the Haas Business School at UC Berkeley and at the Columbia Business School. There he created the "Customer Development in High Tech Enterprise" course. He is the author of the course text "The Four Steps to the Epiphany" (http://www.cafepress.com/kandsranch). Steve is on the board of Macrovision (NASDAQ: MVSN), as well as two private companies; CafePress.com, an on-line marketplace and IMVU, a 3D IM social network. Steve is also on the board of Audubon National, is Chairman of California Audubon and was appointed by the governor to the California Coastal Commission.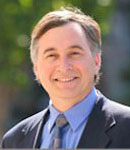 Joseph Bach | Partner | Nixon Peabody LLP
, Joseph Bach is a member of Silicom Ventures advisory board. Mr. Bach is a partner at Partner, Nixon Peabody LLP's Silicon Valley office. He has more than a decade of legal experience in all aspects of intellectual property law, including patent prosecution and litigation. Joseph has developed methodologies for, and counsels clients on, efficiently building and managing effective patent portfolios. Joseph has successfully handled and managed cases in a broad range of technologies and has litigation experience before the International Trade Commission and federal courts. Joseph was formerly Senior Director of Intellectual Property at Applied Materials, where he was responsible for all aspects of the company's intellectual property internationally. He hold a law degree from the Duke University School of Law and a B.S. Engineering and Applied Science from California Institute of Technology (Caltech).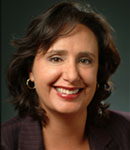 Maria Walker | Venture Capital Practice | KPMG
, Maria is a senior director in the Western Area Venture Capital practice. Maria has more than 20 years of experience in finance and accounting. Before re-joining KPMG in 2008, her most recent role was that of chief financial officer in the venture capital industry. In that capacity, she was a senior member of two firms raising and managing in excess of $1.7 billion. Her responsibilities included financial reporting and investor relations for those firms and she participated in structuring and negotiating financing of venture-backed companies and the management of investor exits from those investments. Prior to her work in venture capital, Maria was a senior manager in the Healthcare and Life Sciences practice of KPMG where she worked with both public and private venture-backed biotechnology, medical device and healthcare services companies. Maria holds a Bachelor of Arts degree in economics from the University of California, San Diego. She is a member of the American Institute of Certified Public Accountants.

Spencer Greene | Vice President of Corporate Development | Juniper Networks
, Spencer Greene joined Juniper Networks in 1999 through the acquisition of Layer Five Inc., an intellectual property development and licensing company he co-founded, and serves as Vice President of Corporate Development. In this role, he is responsible for Juniper Networks' mergers and acquisitions, equity investments, and creation of new strategic partnerships. Prior to this, Greene was Vice President of Product Management for Juniper Networks' IP core and edge router product lines. During his seven years with the company, Greene has also led a number of engineering development teams. Prior to Layer Five, Greene was in the semiconductor and personal computer industries, holding marketing and engineering positions. Greene also worked in Yokogawa Electric's research laboratories in Tokyo, Japan. Greene holds bachelor's degrees in Electrical Engineering and French from Rice University, as well as a master's degree in Electrical Engineering from Stanford University. He also holds numerous patents in the networking and graphics acceleration fields.

Max Shapiro | Founder & CEO | PeopleConnect
, Max Shapiro is the founder and CEO of PeopleConnect. A serial entrepreneur, his unique blend of experience, creativity and persistence has made it possible for many startups and established companies to add key members to their teams. He was the youngest talent scout in the history of the NBA, serving as Chief Scout for the Phoenix Suns. Shapiro owned and operated SportsWorld back in the '70s the largest operator of sports camps for children in the US. In the 80's he created and ran baseball and basketball fantasy camps for adults. Partnering with some of the greatest names in sports to direct his camps- Mickey Mantle, Willie Mays, Pat Riley, Magic Johnson, John Wooden and many other sports luminaries. Shapiro brings a great deal of success in identifying talent, be it on a baseball field, basketball court or in the corporate environment. An industry leader, Shapiro is a well respected speaker on building startup teams. In July of 2008 he was a featured speaker in Tel Aviv Israel at the Silicom Ventures Technology Conference. The title of his talk was "How to Build A Great Startup Team". An active Angel investor, Shapiro has been a member of the Keiretsu Forum since 2001 and is also a member of Silicom Ventures. PeopleConnect has helped many early stage high tech startups find employees willing to work for "Equity Only" until clients secure their next round of funding.
TESTEMONIALS
FROM PARTICIPANTS IN THE FIRST BOOT CAMP ON JUNE 2ND, 2009
The experience of participating actively in the 2009 Silicom Ventures Summit at Stanford University far exceeded my personal expectations. I attended the Day 1 Bootcamp believing we were already well advanced and had little to learn. I could not have been more wrong. It was an intense, compressed, full power program that barely allowed time for a rest break. The experience of actually presenting our formal pitch to the training team at the end highlighted important weaknesses in our presentation that we have now improved on.

We were fortunate to be shortlisted as a finalist to pitch on stage to the main body of Angel and VC investors the following day. The opportunity to present to a group who had just been listening to the likes of Meg Whitman and Vinod Khosla was amazing and definitely a highlight in my career.

The Summit was a line in the sand for GoPC.net and myself. It became our nominated official startling line by which point we would have all of our investor materials and presentation ready. We were prepared beforehand but I can definitely say we are so much better prepared now having completed the Summit. Being selected as a finalist to win was actually enough to reawake the interest of Angel investors who had passed previously and we are confident of closing part of our current investment round quickly. There were some excellent connections made and the summit was an experience I would happily recommend to other entrepreneurs.
Graeme Speak
CEO & Founder, GOPC
Relocating from Austrelia
I just want to thank you for the opportunity to participate in Silicom Ventures. I thought the boot camp was terrific and the event itself was jam packed with good stuff. We walked away with angel leads and two venture funds contacted me over the weekend. You can't beat that in this environment!
Martha Amram, Ph.d.
CEO, HomeZ Inc.
Thanks for the invitation to join the event, even after 4 startups I found it interesting and helpful, I will definitely recommend this to everyone I know that is involved in a startup.

Sharon Zohar
President & CEO, iSeeLoc Inc.
The Silicom Ventures Boot Camp was a tremendous value for me and our company, Articmaster. The presenters were first rate and extremely informative. Part of the value was also learning about all the other entrepreneurs and their startups. I especially was grateful for the opportunity to present to main body of Angel and VC investors the following day at Stanford. I would recommend this bootcamp for any aspiring entrepreneur in the process of building a business and raising capital.
Ray  Martin
CEO, Articmaster, Inc.
My favorite speakers on June 2nd were Jerry Weissman & Steve Blank. Two truly inspiring sessions by passionate people. Despite having received quite extensive training in presentation, Jerry quickly was able to give more insight in presenter/audience relation for a presentation and handing some useful techniques on opening and keeping the audience on track. Doing so, he actually also convinced me to buy his books, haha.
Steve's sharing of experiences of success and failure was very valuable. A good story, which especially is valuable if this is the first business you're starting. I believe the morning packed the biggest punch, the start with Bill Joos was great. I liked listening to the various pitches and having the opportunity to give one myself. It was good to see how other entrepreneurs build up their presentation, as well to receive feedback on mine from an audience completely different than the ones I usually present to. Overall it was a very intensive, long day (quite different from how it works in Holland), but I did enjoy it from beginning to end. I would certainly recommend the Boot Camp to entrepreneurs who wish to advance their business, sharpen their vision and goals and see how it's done the American Way!
Peter Brouwer
Operations Director
Holland Container Innovations Nederland B.V.
The Netherlands
The boot camp on June 2nd was very productive in generating ideas to improve the positioning of the company. The presentations on how to raise funds, style of presentation, the shift from product development to sales and M&A were particularly useful.
When attending workshops, I usually set my expectation for one or perhaps two good presentations. Your boot camp was surprising because it had way more presentations that were helpful. Thanks for putting on a great workshop.
Rick Holman
President & CEO, Industrial Origami
Thanks again for a good event last June. All of our entrepreneurs were very positive about the Bootcamp and we feel that this first day was very valuable to us. Particularly the workshop on Power Pitching was evaluated very positively by our participants. I also liked Bill Joos' and Steve Blank's contribution. All of our participants said it was good to reflect on their own plans and strategies and working on their skills as entrepreneurs.

Summarizing our experience, we can say that our entrepreneurs really enjoyed the Bootcamp and felt they learned a lot that day. A very good experience to take back home. So thanks again for a good experience!
Janinka Feenstra, MSc.
Universiteit Twente
The Netherlands
Sponsors











Partners